Daro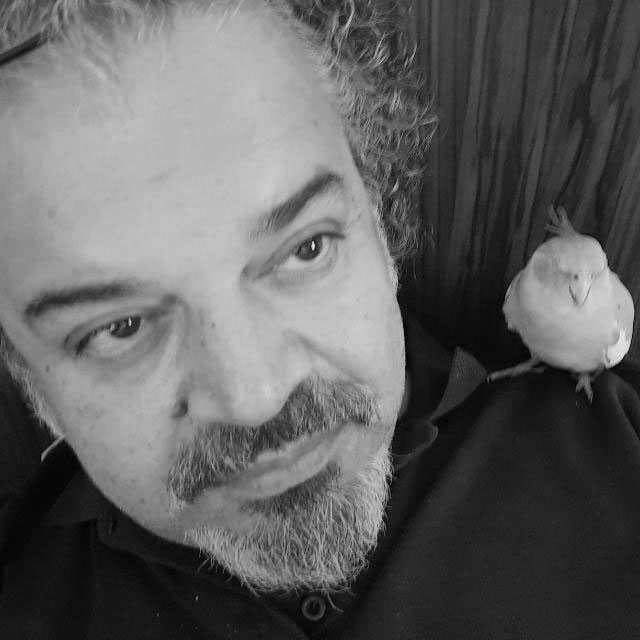 Dara Rasoul (Daro)
Born in 1965 in Sulaymaniyah. Completed high school in Sulaymaniayh, and then migrated to Vienna, Austria, and has lived there for 28 years.
He is currently residing in Sulaymaniyah. The artist has successfully completed his Baccalaureate and Master's in the Plastic Arts Academy, Department of Graphics in Vienna. He has a Master's degree in Visual Arts. He has been teaching drawing courses in the International Summer Academy of Fine Arts in Salzburg from 1998 to 2010.
Experience:
Tens of solo and collective exhibitions in the galleries and museums of Europe.
Awarded with 2 awards in Visual Arts in Vienna and Salzburg.
Has returned to Sulaymaniyah in 2013 and has been teaching in the College of Fine Arts at the University of Sulaymaniyah.
One of the founders of the Department of Graphics and Design in college, 2014.
One of the initiators of the idea of altering the old Cigarette Factory in Sulaymaniyah to a broad cultural and artistic sight.
The founder and organizer of the (Esta Gallery) for contemporary art, opened in 2018, at the old Cigarette Factory.
From 2001 up to now, and apart from his artistic profession, he works as a curator and has organized tens of exhibitions in Europe and Kurdistan for International and Kurdish artists.
Showing the single result